About Black Diamond Experts
Since 2009, Black Diamond Electric, Plumbing, Heating and Air has been servicing homes and small businesses throughout Salt Lake, Utah, Davis, Weber, Tooele and Summit Counties. We have offices in Salt Lake City, Ogden, Orem and St. George, Utah. Many of our technicians have over 20 years of experience in their field.
Available When You Need Us
We know the frustration of having an essential part of your home comfort stop working after normal business hours. That's why we offer 24/7 emergency service. If you need our assistant after hours and on weekend, please call us. Someone will always be there to answer your call.
We are Committed to Our Community
As a locally owned company we have strong ties to the community and give back to the community frequently. Black Diamond has sponsored local athletics, provided and installed air conditioners and furnaces free of charge to deserving families, and offered home repair services to families in need.
Black Diamond Electric, Plumbing, Heating and Air has grown to be one of Utah's premier electric, plumbing, and HVAC companies, employing over two dozen full-time electricians, plumbers, HVAC technicians and an ample office staff. We have long been a strong local source of electrical expertise. We have responded to many other electricians and service technicians who needed our help with unique electrical problems. We have also been approached by some national groups. For example, we provided electrical solutions for True Value Hardware's "DIY Challenge" and the Travel Channel's "Dead Files." Learn more here: Black Diamond Electric, Plumbing, Heating and Air helps the "Dead Files".
Pleasant Grove Beginnings
Black Diamond Electric, Plumbing, Heating and Air is a Utah based electric, plumbing, heating and air service company that serves the Wasatch Front and Park City. Black Diamond Electric, Plumbing, Heating and Air was founded by Dan James as an electrical contractor. He started with only his tools, truck and trailer and one apprentice. He was working from a makeshift office in Pleasant Grove. The company centered on providing residential electrical services and highly specialized restaurant remodels. As more customers referred Black Diamond Electric, Plumbing, Heating and Air to their friends and family, the company began to grow and serve more people along the Wasatch Front.
With a commitment to high quality work and exceptional customer service, Black Diamond Electric, Plumbing, Heating and Air grew and moved into a fully stocked shop and office in Orem. Our current headquarters are still in our Orem office just south of center street near I-15. Our unique electrical company was modeled on specialization and expert service. We built our company around our customers. We have made major investments in equipment and tools. We also keep our vans and parts shops completely stocked with electrical parts to save both time and money for our customers.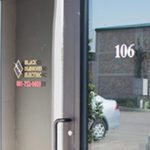 Near the end of 2011, we expanded our shop and office operations in Orem and added a new fully stocked shop in Salt Lake City to better serve our customers. This shop includes all of the necessary parts and tools that are needed for our electricians to efficiently serve the community. Our Salt Lake City shop also allows us to more easily dispatch our electricians, plumbers, and air conditioning and furnace technicians.
In 2017 we had to expand into a bigger Salt Lake City Location.
To better serve and reach our customers in the Northern parts of the state we expanded, in 2017, to an office location in Ogden, Utah. In 2018 we expanded further with an even larger location. Our technicians are located throughout the Wasatch Front, but having a central location to accommodate our Northern Sate team ensures that we can get to our customers fast.
Drain and Sewer Services Added
Working on drains and sewers takes the proper tools and knowledgeable plumbing specialists. We have the tools to clear away clogged drains and sewer lines. We use augers, inspection cameras, hydro jetters, including our hot hydro jetter which few plumbing companies own. For the toughest clogs, our hot hydro jetter can clear away grease, hair, soils, fats, and roots. In addition to drain and sewer plumbing services our plumbers can repipe homes, repair leaks, install plumbing fixtures and more.
In 2019 we expanded to provide air conditioning and heating services to the residents of St. George, Utah and surrounding areas. With heating and especially air conditioning demands high in St. George we know that our team of experts can provide much needed services at a very fair price. We look forward to continuing to expand and bringing the exceptional value in services that we are known for to the residents of Southern Utah.